EXPERIENCE THE DIFFERENCE
This stunning 2018 Mercedes Benz S63 AMG was recently in the shop for a new car prep with paint correction, interior detail with leather treatment, window tint, Xpel clear bra installation and Ceramic Pro coating treatment to all exterior surfaces before it hits the streets of Boston.
2018 Mercedes S63 AMG – New Car Prep with Xpel, Tint and Ceramic Pro Coating
Boston, MA
This S63 AMG is quite luxurious, yet it boasts earthshaking power. In addition to its huge air intakes, big wheels, and quad tailpipes, the 603-hp twin-turbo V-8 and nine-speed automatic is just plain awesomeness.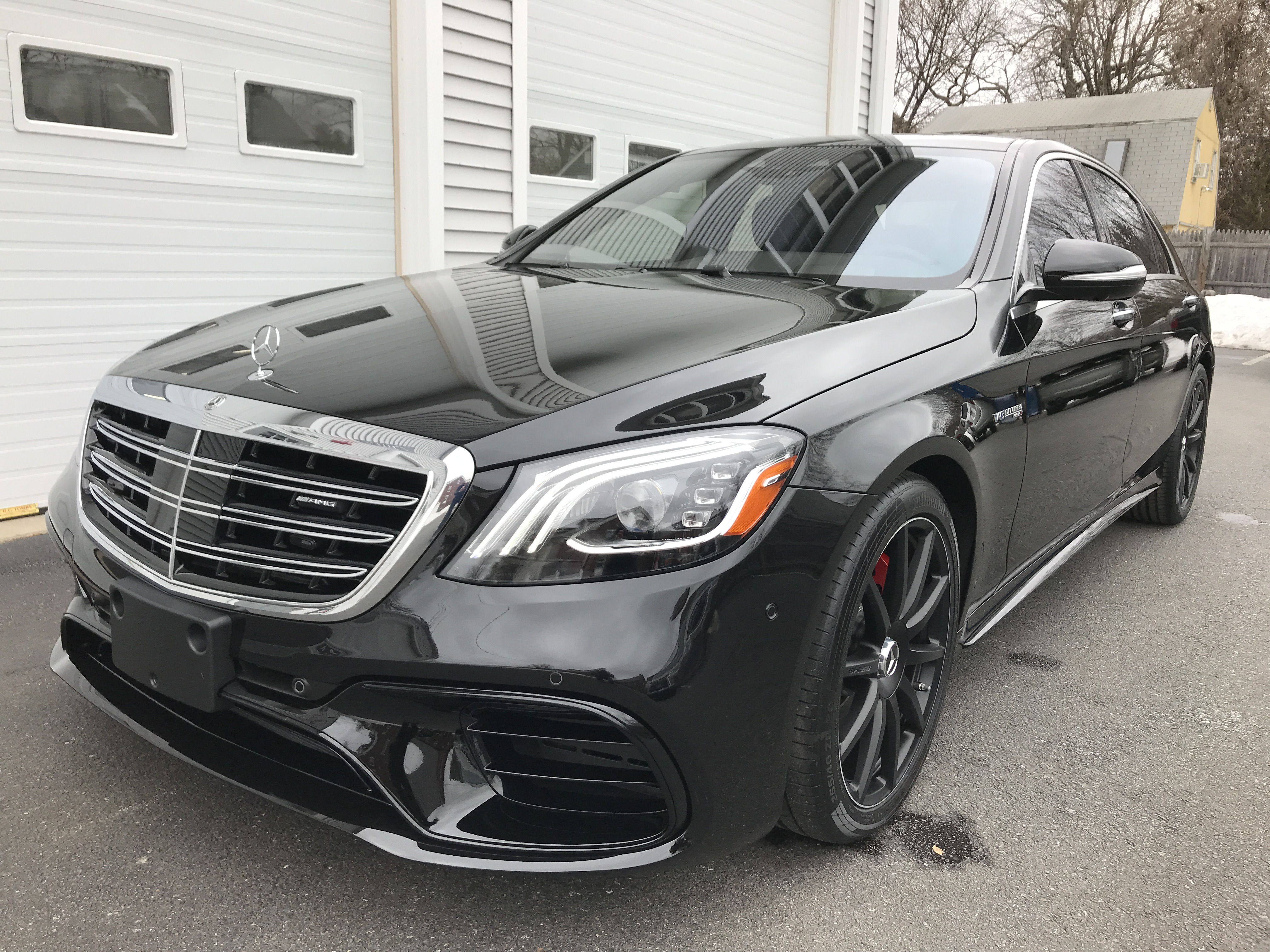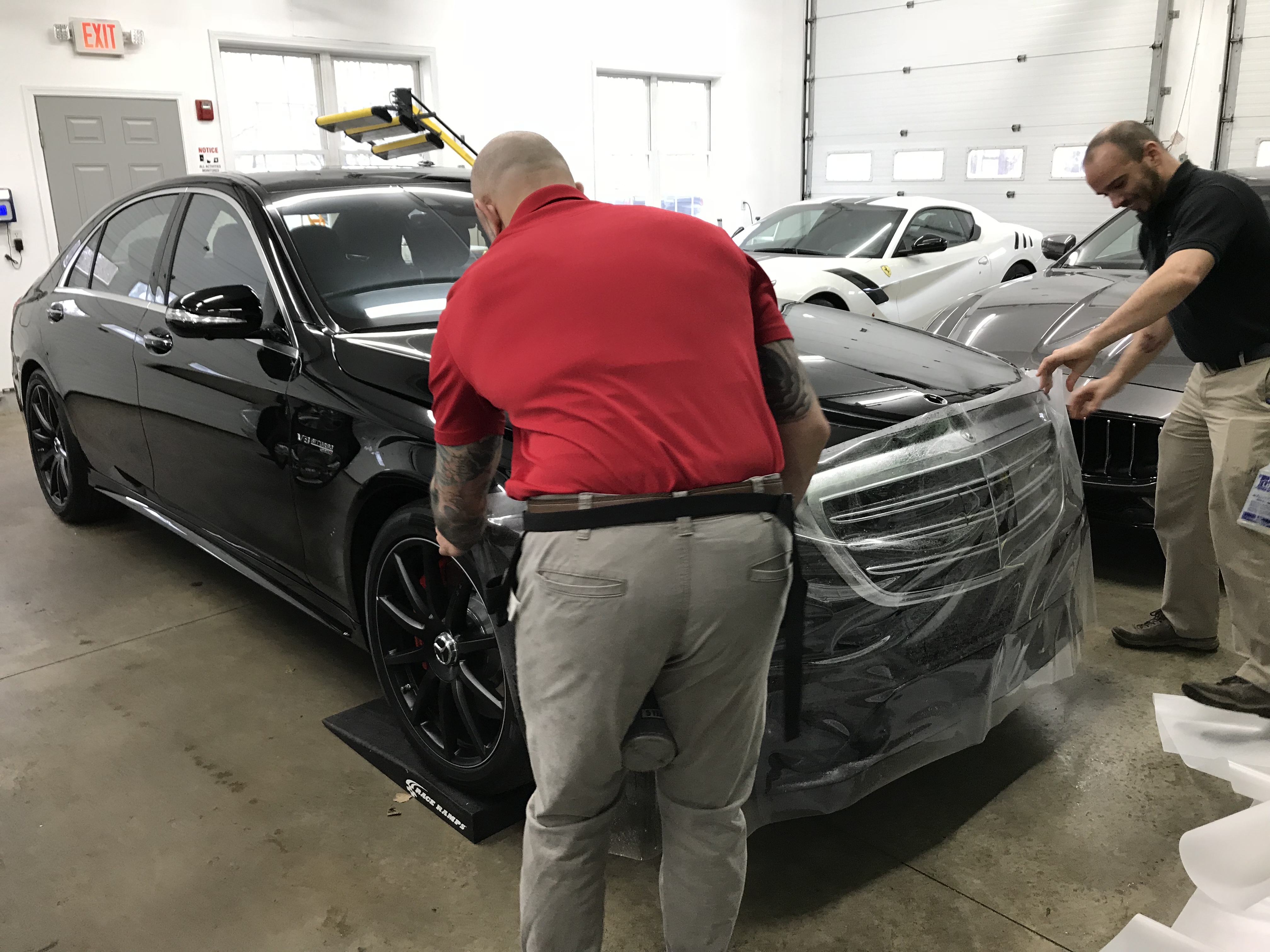 To start, we performed a careful hand wash, cleaned all wheels and tires, then gave the complete exterior a claybar treatment to ensure there was no contamination present. Next, we performed a stage-1 paint correction to  ensure the paint is free of any scratches, blemishes or swirl marks. This ensures a perfect surface before the clear bra installation and ceramic pro coating application.
Once we were finished with the paint correction, it was time for the clear bra installation. When applying the film, any of the edges able to be wrapped were left ¼ inch long in order to wrap around the panel for maximum coverage. This is achieved by editing the files on the computer and enlarging the templates before cutting them. Wrapping edges and removing trim allows us to avoid any unnecessary seams, which can really detract from the overall quality of an install.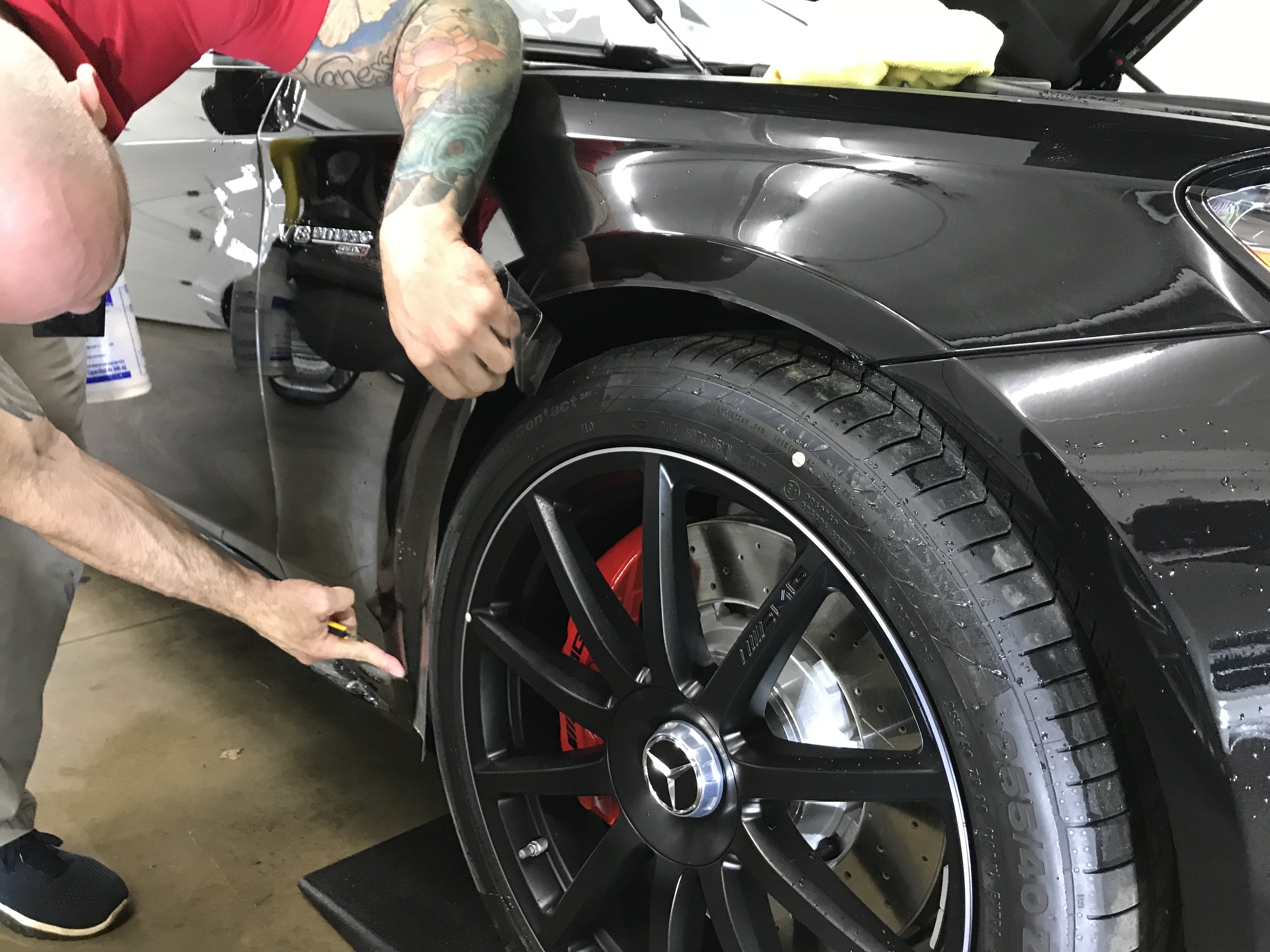 Xpel Ultimate film was chosen for this install, which has great clarity, no orange peel and has a clearcoat topcoat. The best thing about the film is that is has self-healing properties if you happen to scratch it at some point. Any type of heat (sunlight, engine heat, hot water, etc. will promote the self healing and the scratches will disappear. It also has great UV protection and will not discolor, fade or get cloudy like other films on the market. Most films look great when first installed, but typically degrade not even a year later. This film is backed with a 10 year warranty.
After the install was complete, we wiped the car down with a special pre-solvent that removes any oils or residue to prepare the surface for the Ceramic Pro Coating. The coating was applied to all the painted surfaces, clear bra surfaces, plastics, lights, trim,  glass and wheels for maximum protection and extreme durability.
Ceramic coatings are superior to traditional waxes in every way. It is an engineered coating that can last several years when properly cared for. They are far more resistant and stable against harsh chemicals and road salts, providing a brilliant gloss along with a super slick surface. Using a special application pad, the product is applied to the surface, then leveled with a brand new micro-fiber cloth.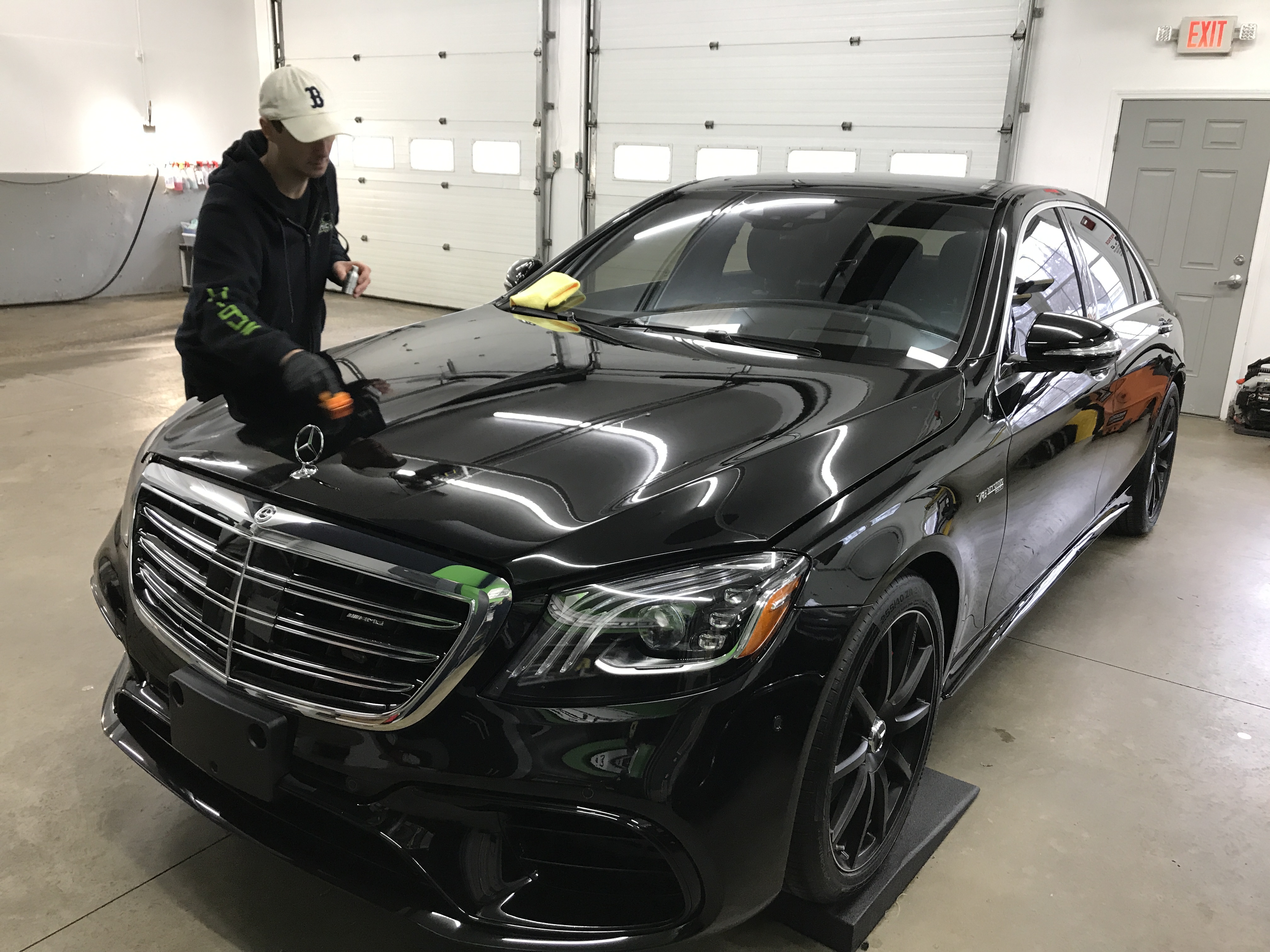 If you have any questions, we'd be happy to tell you more, go over more options and discuss pricing. Please don't hesitate to
contact us
. We are available by phone or email to help any way we can.